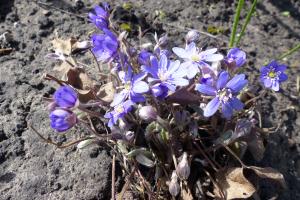 Good morning my dear friends, followers, customers, and visitors!

There will be some changes coming to this page soon.

Change number one:

Pandute Digital Art and Photography by Ausra Huntington now has a new (official) business name: PANDUTÉ Photography and Events

🐼📸🎉

This means the main focus will still be Photography and its products but my services will also include some events. That's a change number two and you'll hear more about it later.

For now, I'll be gradually changing titles on all related pages(websites), and product descriptions. So, forgive me for any confusion you may have when looking at different variations of PANDUTÉ signage on photography art from the past and new ones.

Ginny, Floyd and I promise to be more consistent from now and post more updates as well.

Wishing everyone a happy Easter week!